Last year on a visit to the Idaho Humane Society we brought home two wonderful dogs. The original idea was just ONE older dog. Lesson learned never go with your Aunt who also is a big animal lover. She found one treasure and I went in the other direction and found another.  We ended up going home with TWO wonderful additions to our family, Godiva (a Labradoodle puppy) and Penny (a German Shorthaired Pointer 9 years old). They are both amazing dogs who have never been apart since the day they came home. I was thinking about Godiva and if she really is a Labradoodle or a Portuguese Water Dog. Either way we love her but it sparked my interest in BO (The First Dog). I started doing research and found some really cool facts about Presidents and their four legged friends.
According to the American Kennel Club because of the Obama's owning this hypoallergenic breed it is ranked 64th (a 44% increase) which is interesting because Obama is the 44th American President.
George Washington had 10 hounds and is credited with developing the breed. His  Fox and or Basset hounds were named  Mopsey, Taster, Cloe (we love this dog name!) Tipler, Forester, Captain, Lady Rover, Vulcan, Sweetlips and Searcher.
President John F. Kennedy was the first president to request that his dogs meet the presidential helicopter when the president returned to the White House.  They had a lot of pets. This is a great picture!
Woodrow Wilson didn't own a dog while in office. He did meet Stubby a famous war dog. He famously stated: " If a dog will not come to you after having looked you in the face, you should go home and examine your conscience."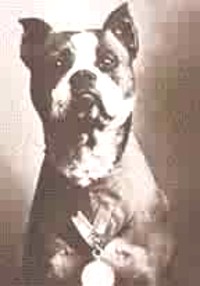 (Click for More information on Stubby)
Thomas Jefferson had a sheep dog and is the President who instituted the first dog license.
Bill Clinton had a Chocolate Labrador Retriever named Buddy and a cat named Socks because of the white marking on the feet.
Harry S. Truman owned a mongrel called Feller and an Irish Setter named Mike. President Harry S. Truman is attributed with the following quotes:
"If you want a friend in Washington, get a dog."

"Children and dogs are as necessary to the welfare of the country as Wall Street and the railroads."
Did you know there is a Presidential Pet Museum?
It is located in Williamsburg, Virginia at Presidential Park. You will find pictures, exhibits, photos and information on all domestic and exotic animals who at one time called the White House home.
If you are looking for Dog Walking, Pet Sitting or Animal Taxi services in the Boise, Idaho area (Eagle, Star, Meridian, Nampa, Middleton, Garden City)
Visit us online www.royalpetcareboise.com